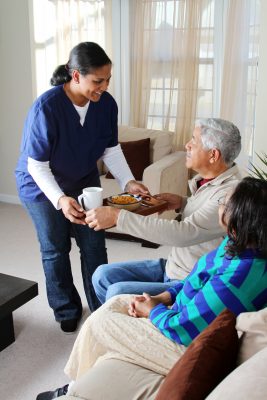 Many people have the wrong idea about residential care from the TV they see and rumors they hear. They imagine stuffy facilities with overbearing or detached nurses and no freedom. If that is what you picture when you hear "residential care," you should tour some senior living facilities in Missouri to see what they are really like. Today's homes offer more personalized care and independence for their residents, as well as more enriching programming.
The main benefit of moving into a senior living facility is the peace of mind. Many families want to provide in-home care for their aging loved ones but simply don't have the ability. Likewise, some of today's seniors balk at the idea of moving in with their adult children. By choosing residential care, you gain the peace of mind of knowing your loved one is receiving the professional attention he or she needs while maintaining the feeling of independence.
Perhaps the next most important benefit of senior homes is the community they provide. Aging can be an isolating experiencing. It becomes harder to travel and visit people and over time partners, friends, and relatives pass away. However, residents at senior living facilities in Missouri are never lonely. Each home is a tight-knit community with numerous opportunities for socialization throughout the day. Many residents forge new friendships that last the rest of their lives. To learn more about the benefits of residential care, schedule a tour at a home near you.
Tour our senior living facilities in Missouri to see why our homes are right for your loved one. We offer seniors both attentive care and independence.