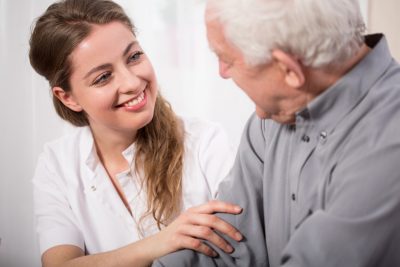 Welcome to our blog. Community Care Centers, Inc. is an experienced family-owned nursing home management company that was founded in 1977 with one small nursing facility in Missouri. We are dedicated to helping people manage their healthcare and residential needs. Our core values are quality, honesty, and integrity. Over the years our mission has been to incorporate all of the advancements and improvements to our delivery of quality care. We continue to be involved with the continuum of care for the elderly.
We appreciate your interest in Community Care Centers. We are dedicated to serving seniors throughout Missouri and Illinois with 16 skilled nursing facilities and 7 residential care facilities. We also provide the following for numerous clients:
 Assisted Living
In-Home Care Services
Hospice Care
Rehabilitation Care Units for Alzheimer's Patients and Related Disorders
Villas for Independent Living
Community Care Centers has maintained a stellar reputation over the years as we focus on ongoing relationships with our residents, families, employees, and local communities. We are proud of the fact that much of our success has come from word-of-mouth referrals.
Contact us today to find out more about a residential care facility in MO for yourself or a loved one. Take advantage of our friendly staff and our commitment to professionalism, best practices, and innovative programs and services.