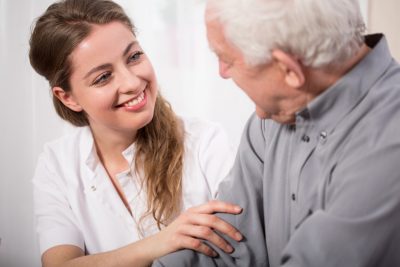 If you've never considered senior living in Moberly, now is the time. The benefits of moving into a facility that is dedicated to your care can make life easier and give you and your family priceless peace of mind. Without the burden of home and yard maintenance or meal preparation, you can concentrate on the things that matter most, your health and happiness. Spend your days participating in activities designed to keep you mobile, with the option to stay in and enjoy a cup of tea over a game of cards.
Facilities Designed for You
Senior living is at its best at facilities developed by Community Care Centers, Inc. They designed their wide range of services to accommodate the needs of mobile seniors, in addition to individuals who require ongoing medical care. Whether you need occasional in-home assistance, a senior living apartment, or skilled nursing, there are plenty of alternatives to meet your individual needs.
A Balance of Independence & Care
Facilities allow individuals to maintain their independence while securing their health and wellness. They provide trained medical care and living assistance from professionals who are passionate about your wellbeing. Beautiful grounds, engaging activities, and quality living are all yours to enjoy when you consider a senior living facility.